TV Review: Netflix's "BoJack Horseman" is just horsin' around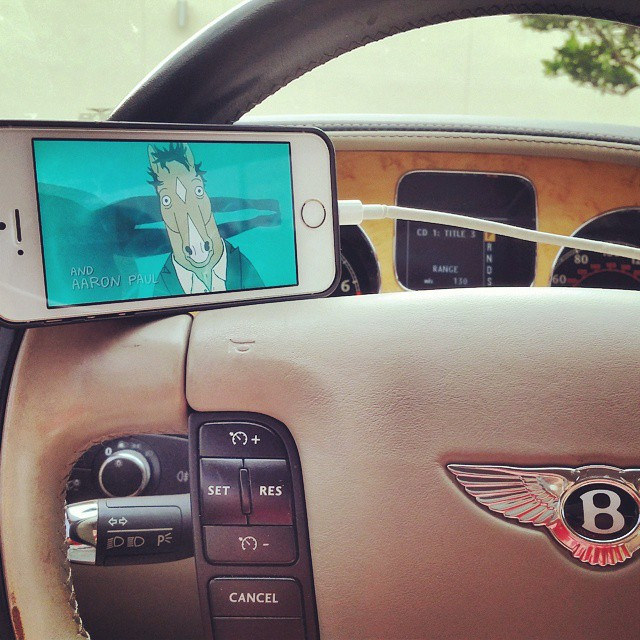 JACK STIEFEL, FLICKR
Back in the '90s, an up-and-coming comedian aptly named BoJack Horseman starred on a very famous TV show, in the role of a sentimental yet strong single father. Netflix's original animated series "BoJack Horseman" picks up on his life as he attempts to recapture the public's attention with an autobiography at the insistence of his catty agent Princess Carolyn (Amy Sedaris, "Chef") and publishing house employee Pinky Penguin (Patton Oswalt, "Young Adult").
After successfully bursting into the industry of content creation with shows like "House of Cards" and "Orange is the New Black," Netflix seems to have another big hit on its hands, at least creatively.
It should also be mentioned that around half of the characters are anthropomorphic animals living alongside humans: BoJack is a horse, BoJack is old friends with a deer named Charlotte (Olivia Wilde, "Drinking Buddies") and the MSNBSea pundit is a blue whale (former MSNBC personality Keith Olbermann).
In the first episode, BoJack (voiced by Will Arnett, "Teenage Mutant Ninja Turtles") gives up on his endeavor to write a book and instead hires ghostwriter Diane Nguyen (Alison Brie, "Community") to do the work for him. The relationship between BoJack and Diane remains important during the remainder of the debut season, and as the two get to know each other, things get complicated Diane is in a relationship with BoJack's "frenemy" and labrador retriever Mr. Peanutbutter (Paul F. Tompkins, "Bob's Burgers"), while BoJack's love life wavers between Princess Carolyn and empty hookups.
These creatures give the writers of the show plenty of opportunities for animal based puns and sets up most of the rapid-fire jokes throughout the series. Many of these jokes are easy to miss, and if you were to watch the series twice from the beginning, you would likely notice several jokes in the earlier episodes that set up jokes in the final few.
Though BoJack has a veiled egotism and cynical view on all things Hollywood, the series makes an obvious commentary on the emptiness and glorification of celebrity life. BoJack maintains a luxurious lifestyle as the owner of an elephant bar and lives with his part-parasitic, part-mutually dependent, human roommate Todd Chavez (Aaron Paul, "Breaking Bad"). Todd has a mysterious past and has been living with BoJack since he showed up on his couch five years ago. BoJack's fear of loneliness comes out in his consistent attempts to make his ever-mooching roommate stick around.
"BoJack Horseman" is surprisingly dark and provides viewers with an almost too real, yet relatable depiction of depression that might seem out of place in an animated comedy. BoJack is constantly fighting with internalized issues that emerge as he works with Diane on the novel. He is introspective yet extremely insightful and hilarious. The show's immensely talented cast coupled with a subtle combination of social commentary and understated humor makes it a must-(binge) watch.
Best Episodes: Episode Five – "Live Fast, Diane Nguyen"; Episode 10 – "One Trick Pony
Favorite Quotes:
"The universe is a cruel, uncaring void. The key to being happy isn't the search for meaning, it's to just keep yourself busy with unimportant nonsense and eventually, you'll be dead." -Mr. Peanut Butter
"I gotta go get my whiskers trimmed. I run into walls for days, but I look hot!" -Princess Carolyn
Netflix recently ordered a second season, expected to come out in 2015.
---