Staff editorial: In support of new gender neutral bathrooms in MGC
Bathrooms are a step toward inclusion, but education is also needed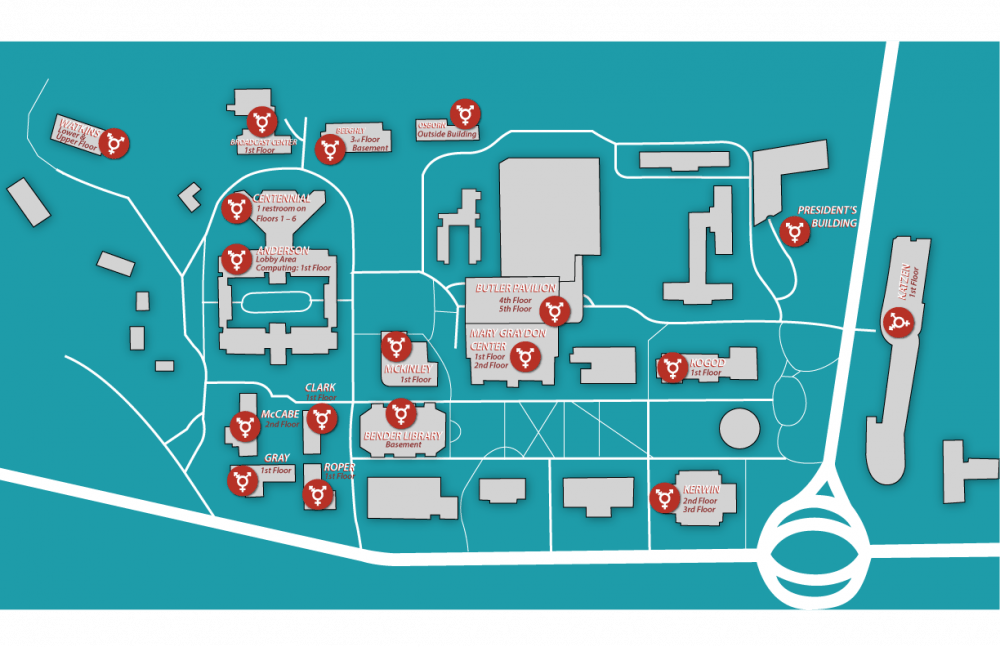 An initiative led by Kameron Winters, LGBTQIA Director in the Center for Diversity and Inclusion (CDI), has led to the transformation of Mary Graydon Center's second floor bathrooms to "all-gender," or gender neutral. These bathrooms join the multiple gender neutral bathrooms scattered across campus, such as the first floor of Anderson/Centennial. The Eagle is supportive of these continued efforts toward building a more inclusive, accessible campus that reflects the diversity of the student body.
Unfortunately, this initiative has not gone without its internal issues. These transitioned bathrooms tend to be in obscure areas, like the restroom tucked into the basement of the School of International Service. The changes are not publicized enough to the campus population they are intended to serve. While the University regularly sends out emails to keep students informed of campus happenings, it must recognize that retention of the information within those emails is low. The University should continue to look into methods of increasing retention and disseminating information in a more engaging fashion, such as signage.
An interesting point to this change is that students seem to still use the bathrooms in a gendered fashion, patronizing the respective bathroom that formerly represented their gender identity. This shows that social change is not a matter of semantics. Replacing the bathroom label does not crack the cemented social construct of gender. Efforts of inclusion must be coupled with wide-scale efforts of education, discourse, and the continuing focus on the intersectional nature of student campus life. Namely, it is necessary for our collective future to cultivate a campus body now that produces socially-apt, progressive and empowered individuals in society.
-E
---