Concert Review: Theophilus London brings more than a concert to U Hall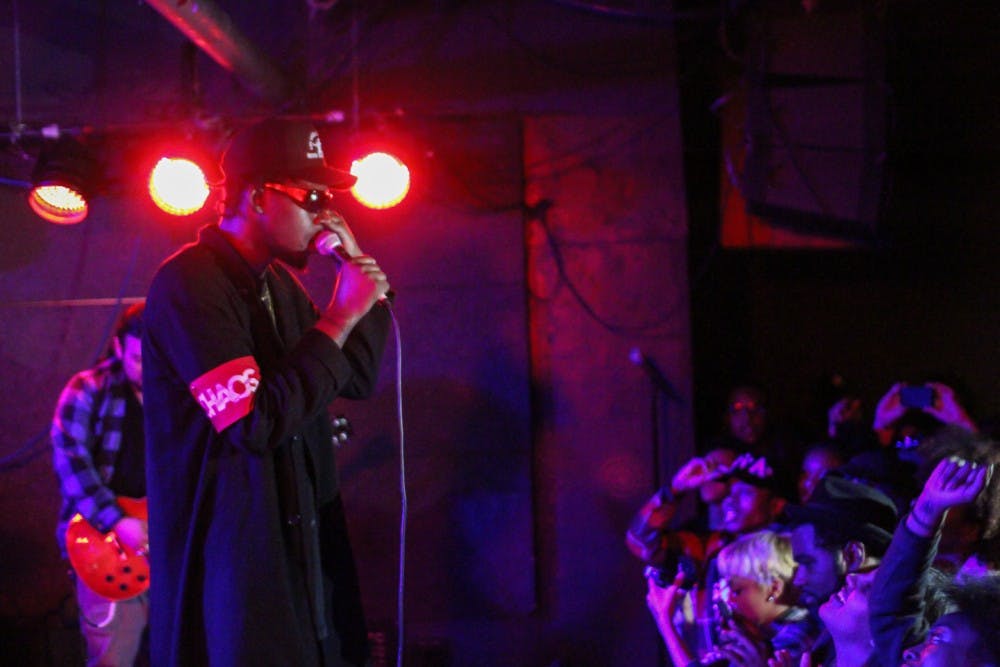 Some concerts are all about the music. Others are about the dynamic performers themselves, while others strive to fuse the audience into the show. But every so often, a truly memorable performance comes along that combines all three of these elements - and Theophilus London hit this mark on Feb. 15 at U Street Music Hall.
London stirred his sold out crowd with tracks off his recently released album, "Vibes!," which has gathered support from industry giants like Kanye West, who executive produced the album alongside Motown legend Leon Ware.
The performance practically defied the laws of physics throughout.
By engaging with the crowd during and after the show, London made the night more than a concert. During "Can't Stop" he brought a fan on stage to finish rapping the lyrics, he asked individual people on the front row how their Valentine's Day was, lightly sipped on four beers before passing them off to the crowd and launched himself into the crowd to take pictures with his fans.
The Brooklyn-based rapper had an undeniable chemistry with every beat of every song. He took center stage to showcase his smooth moves while wearing sunglasses and sipping drinks between sets. This chemistry extended to his band members, including a guitarist, a keyboardist and a drummer, all masters at their craft, who were dripping sweat from the night's energy.
PHOTO BY ANDREA DIAZ.
The performance practically defied the laws of physics throughout, since it seemed like the crowd had no concept of gravity given the amount of air time in every jump and bounce. The audience was in rhythm, especially during "Heartbreaker" and "Do Girls," as faces lit up to scream the lyrics. .
London ended the night by bringing out Atlanta rapper, Father, to perform his hit "Look At Wrist," featuring Ilovemakonnen and Key. Rather than just blast the song, he invited Father and his posse on stage, followed by about 20 crowd members from the floor.
The last five minutes of the performance was a party of about 30 strangers on stage with Theophilus, his live ensemble and Father. There was an endless grin on London's face as he walked around the stage, clearly feeding off the energy of his audience. It was clear that London didn't need a Valentine, since the sold out crowd showed him more than enough love at U Street Music Hall.
@drepanting -thescene@theeagleonline.com
---